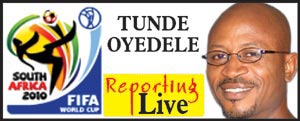 Though his team could not qualify for the second round of the 2010 FIFA World Cup in South Africa, P.M.Sports can report that the foreign technical adviser of Nigeria's Super Eagles, Lars Lagerback may get a contract extension after his deal expires next month.
There are strong indications that the Swede may get the nod of Nigeria Football Federation, NFF, for a four-year contract extension with the country's senior national team.
The board of the federation after its meeting at Waterfront Hotel, the Eagles' base at Richard Bay, Durban, South Africa, late yesterday agreed that Nigeria would like to extend Lagerback's contract if he wants to continue with job.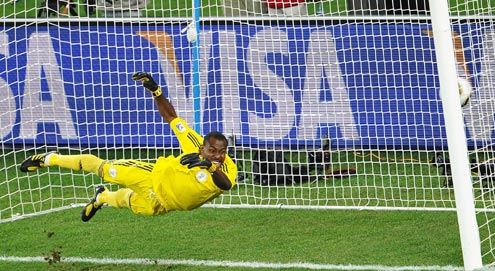 P.M.Sports gathered that the board's judgment was based on the fact that the Eagles can do well under Lagerback. Spokesman of the NFF, Ademola Olajire, told P.M.Sports as the Eagles was departing their camp this morning that no official statement has been released concerning Lagerback's future, adding that the board has not told him its decision on the coach.
"But from what I observed the coach may continue with his job. I believe the official stand of the Football House will be taken very soon and this will be made public. For now the Swede coach is going on holiday and the NFF expects him to file his report of the country's outing in the World Cup as soon as possible," he said.
Lagerback himself told P.M.Sports before leaving the hotel that he's not thinking about his future with Nigeria at the moment, saying that the NFF has the big stick to kick him out or give him the chance to continue with his job.
"I'll be given my report of the World Cup to the NFF very soon. My job expires next month, if I want to continue, it will be a joint decision between me and the Nigerian federation. By then we'll be looking at both sides of the coin to move forward.
"But now I'm leaving for my holiday with pains of the early exit from the World Cup," he said.
Chairman of the NFF's technical committee, Chief Taiwo Ogunjobi, said the Eagles are on their way back home, while their coach will proceed on his holiday.
"The committee has met with the board and will meet again when we reach Nigeria. What I can say is that Lagerback's contract expires next month, and until we discuss with him no official comment on the extension for now," he said.
Load more