Proprietor of First Deepwater Basketball Club of Lagos, Babatunde Babalola has promised his team a tour of West Africa following their feat at the 2009/2010 NBBF/Zenith Bank Women Premier League.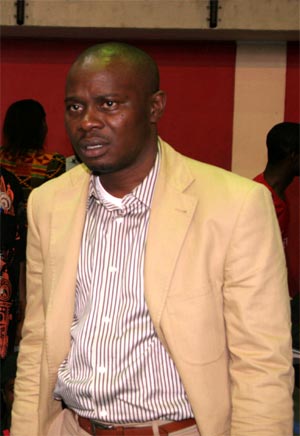 Speaking at the Indoor Sports Hall of the National Stadium, Surulere, Lagos  after his club stopped the domination of First Bank Basketball Club, an elated Babalola told P.M Sports that the ladies and their coaching crew have made him and the company proud, hence the deserving commendation and reward for the team for working so hard to achieve the feat despite difficulties they went through during the season.
He gave kudos to the team for making the dream to win the title a reality despite the financial crisis.
"This team deserve the accolades they are getting because this is a team that came on board last season and in such a short time we are already the league champions. I'm happy to say that within a short we hit the Nigerian basketball scene, we not only stopped the  domination of First Bank team, but we won the league," he said.
He said the victory showed that they are not making empty promises, having beaten the Elephant Girls, as the First Bank team are called. He added that their next target is the continent which they plan to conquer in the next few years.
He informed that they are going to use the tour of West Africa to prepare for the FIBA-Africa Women Club championship.
Upe Atosu, the team's point guard, also expressed joy over their victory in the match against First Bank. While giving glory to God, she revealed that determination and the zeal to make a name for themselves was the motivation that drove the team and their coaching crew to achieve the feat. She said the victory is the beginning of many good things to come for the team.
Meanwhile, Head Coach of First Bank Basketball Club, Aderemi 'Owolo'Adewunmi, has taken the defeat in good faith.  While congratulating First Deepwater for the achievement, he said his team tried their best having been champions of Nigerian League in the last nine years.

—Wale  Joseph
Load more