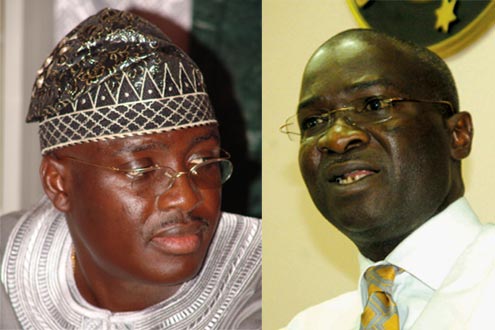 A Lagos High Court  presided over by Justice Yetunde Omolara this morning turned down the application filed by Governor Babatunde Fashola (SAN), asking the court to stay proceedings in a suit by a former state deputy governor, Mr. Femi Pedro.
Pedro had filed the legal action to challenge the propriety of his impeachment by the state House of Assembly on May 10, 2007, alleging that his impeachment had no effect on the grounds that he had resigned two days earlier.
The claimant had joined the state Assembly, Fashola, and the state Attorney-General and Commissioner for Justice, Mr. Olasupo Shasore (SAN) as co-defendants in the suit.
But Fashola had urged the court to suspend further hearing in the case pending the determination of his appeal against a ruling by a former judge, Justice Kazeem Alogba.
Justice Alogba, who previously handled the matter before it was transferred to the present judge, Justice Idowu had held that the suit was properly filed before him and assumed jurisdiction in the suit.
Fashola had, however, claimed that the judge lacked the power to hear the case.
But the lawyer to Pedro, Mr. Clement Onwuenwunor, had opposed the application and urged the court to dismiss it on the grounds that there was no proof that an appeal had been filed.
Justice Idowu after considering the arguments on both sides, struck out the application for stay of proceeding filed by Governor Fashola
Pedro is asking the court to hold that he resigned his office as deputy governor on May 8, 2007 and was entitled to the benefits of the office including pension.
— Henry Ojelu
Load more