The Bauchi Police Command has restored the security details of Garba Gadi, the impeached deputy governor of the state who was ordered to be reinstated to office by a High Court presided over by Justice Haruna Tsammami on Friday, 25 June, PM NEWS learnt today in Abuja.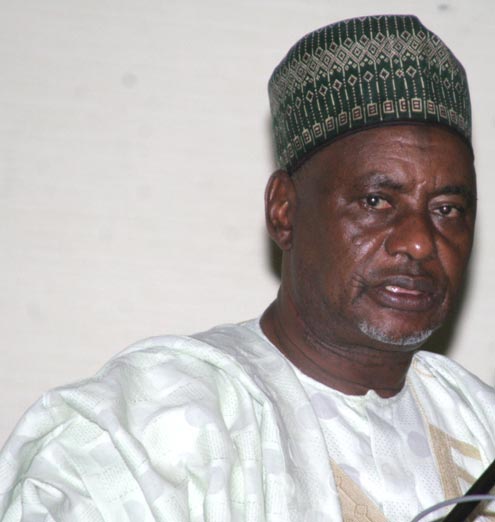 It was also gathered that the security details of Babayo Gamawa who was appointed as deputy governor after the removal of Gamawa have been withdrawn by the police.
It was also learnt that following his restoration of his security details, Gadi today returned to the office of the deputy governor of Bauchi State.
Though he gained access into the building, he was unable to enter the office of the deputy governor. PM NEWS gathered that an aide loyal to Gamawa is keeping the key.
Justice Haruna had in a judgement on 25 June declared the removal of Gadi as Deputy Governor of Bauchi State by the State House of Assembly on 13 August, 2009 illegal, null and void.
He consequently ordered that the embattled deputy governor who ran into trouble following his refusal to decamp to the Peoples' Democratic Party, PDP from All Nigeria's People Party, ANPP, on which they were both elected into office last year be reinstated.
The Judge also ordered Babayo Garba Gamawa, the former Speaker of Bauchi State House of Assembly who presided over the removal of Gadi from office and has been elevated to the office of Deputy Governor to vacate the office.
But Gadi has not been able to resume office as the police have failed to accord him recognition as deputy governor or restore his security details.
The police had indeed last week asked Gadi and Gamawa to keep away from the deputy governor's office in order to avoid a breakdown of law and order.
But civil society groups had condemned the police order while asking that instead, police should ensure that the court order that reinstated Gadi to office is complied with.
Danlami Yar'Adua, Bauchi State Police Commissioner told journalists that the restoration of security details followed an order to do so from Abuja national headquarters of the Nigerian Police.
He said the command was ordered to provide security for Gadi until all issues related to the disputed office of the Bauchi State deputy governor are resolved legally.
Meanwhile, the motion filed by Gamawa for stay of execution of the order for reinstatement of Gadi to office will come up on July 16.
—Oluokun Ayorinde/Abuja
Load more