Lagos State Governor, Mr. Babatunde Fashola (SAN), has advocated an increase in revenue accruing to states with natural resources, saying every state should be entitled to 25 per cent of what it has.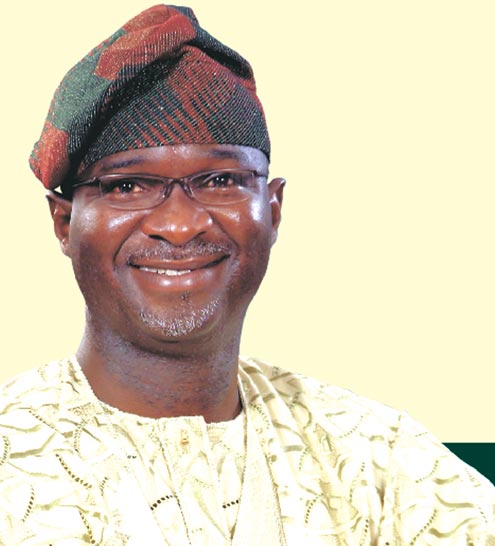 He faulted the present arrangement where revenue allocation to states is determined by the number of local governments and said allocation to states should not depend on number of local governments in a state.
Fashola also reiterated call for state police, stressing that political and true federalism should be taken seriously in Nigeria where local governments should be within the jurisdiction of states.
He made the call during a public hearing on a bill for an act to alter the provision of the Constitution of Federal Republic of Nigeria 1999 and for other matters connected thereto at the Lagos State Assembly Complex Alausa, Ikeja on the 21st of June 2010.
The governor, who was represented at the event by Abdulateef Abdulhakim, said, "Every state should be entitled to 25 per cent of what it has, local government should be within the jurisdiction of states and revenue allocation should not depend on number of local governments in a state."
Fashola also faulted the present arrangement where democratic structures are affected during state of emergency and called for its amendment, saying state of emergency should not affect democratic structures in a state where such was declared.
While calling for state police, Fashola contended that such would give boost to crime prevention at the grassroots as such arrangement would enable state executives to combat crime upsurge in their respective states.
Echoing similar sentiment, Senator Biyi Durojaiye in his submission said the present constitution which was documented by the military could not reflect the wishes of Nigerians.
He said: "The constitution of today lies against itself because it was put up by the military. That is the reason we at NADECO have been calling for Sovereign National Conference (SNC). Section 215 (4) does not give governors power over the commissioner of Police; it should be looked into for amendment.
In his keynote address, Speaker, Lagos State House of Assembly, Hon Ikuforiji Adeyemi said the House would never pass a bill without listening to the inputs of those that elected them.
"We will always do things that will please the interest of the 18 million Lagosians. Though, it is not from either the state Executive or Legislature but from National Assembly, we can either accept or reject it and there are about 41 amendments. The constitution of a country is a law binding everyone together in that nation and if there will be any amendment, the people need to be carried along," he said.
He continued: "As lawmakers, we believe that lots still need to be done; your opinion will be transmitted to the National Assembly. Your opinion is what will guide our responses to the National Assembly. Our opinion here today will go a long way in the final decision at the National Assembly."
The public hearing attracted politicians, civil society groups, market leaders and other members of the public.
Load more