Just as the Governor of Bayelsa State, Timipre Sylva was swearing in the former Speaker of the House, Werinipre Seighbarugu, as the deputy governor to succeed former governor, Peremebowei Ebebi in Yenagoa a few hours ago, the Court of Appeal in Port Harcourt has ordered that the status quo should remain pending the determination of Ebebi's appeal at the Appeal court.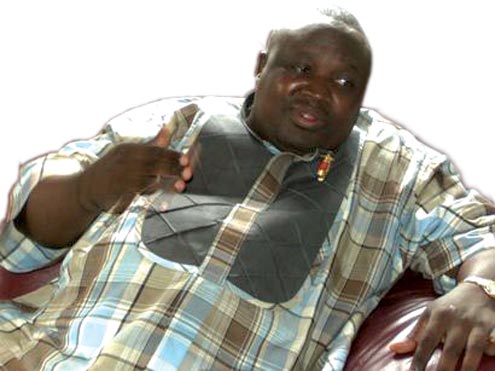 The ruling of the Appeal Court was read by Justice Suleiman Galadima a few hours ago.
At the turn of event, P.M.NEWS gathered that there is going to be serious controversy and tension in Bayelsa State as there will be two deputy governors.
In the early hours of today, the pioneer speaker of Bayelsa State House of Assembly, Hon. Heineken Lokpobiri, protested the nomination of Seighbarugu as the successor of Ebebi.
Lokpobiri said that the appointment of Seighbarugu was aimed at shortchanging the people of Ekeremo, where Ebebi comes from.
He argued that for equity and political balancing, Sylva should pick somebody from Ebebi's constituency, which is more politically expedient to do.
He warned that if Sylva did not revert the nomination of Seighbarugu as deputy, the people of Ekeremo will distance themselves from Sylva's government.
It was, however, gathered from impeccable sources that the government had to bow to the political pressure from members of the House of Assembly who insisted that he must abide by the gentleman agreement they entered with him when they agreed to impeach Ebebi.
Sylva also had to agree with them because of the N15 billion loan he is seeking the consent of the House to secure for the state government which is cash-strapped.
—Okafor Ofiebor/Port Harcourt
Load more