Bolingo Hotels & Towers, Abuja, will be agog on Tuesday, 20 July, 2010 as Nigeria's sole collective management organisation for music and sound recordings, COSON, storms the Federal Captal Territory for a  selected  satakeholders forum.
Like the Lagos forum, top Nigerian artistes, composers, performers, music publishers, label owners and other stakeholders in the music industry will congregate at Bolingo Hotel to engage the various major users of music in a big interactive event hosted by Copyright Society of Nigeria.
Invitations have been sent to key players in the broadcast, advertising and telecoms industries, telecoms value added sector, hotels, night clubs, banks and airlines, etc., while top government officials are expected at the big forum, where the Nigerian Copyright Commission, the regulatory agency for copyright in Nigeria, will be represented at the topmost level.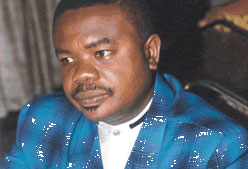 Speaking on the upcoming event, COSON chairman, Chief Tony Okoroji, said "the Abuja forum will be historic and very exciting. We are bringing together diverse groups to chart a course for the Nigerian entertainment industry of the future. The Lagos forum was an eye opener as it proved clearly that the entertainment industry in Nigeria is ready for change and set to explode with new jobs for the teeming young people who are unemployed and a significant contribution to the nation's economy."
Load more