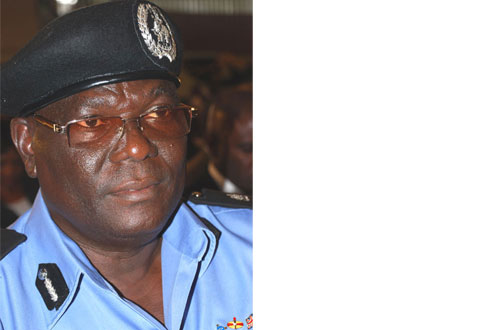 Justice Onigbanjo of the Lagos High Court, Ikeja, Lagos, Nigeria, has fixed 13 July, 2010 for judgement on the N100 million suit filed by a Lagos lawyer, Eric Igwe Okolo, against Lagos State Commissioner of Police, Mr. Marvel Akpoyibo.
Others joined in the suit are the Inspector General of Police and the Police Service Commission. The judge fixed the date for the judgement when the matter came up yesterday.
Barrister Okolo had filed the suit at the court claiming that the CP ordered his arrest and detention where he was tortured before being arraigned before a Yaba Magistrate's Court on the allegation of giving false information to the police.
Okolo claimed that the CP allegedly detained and charged him to court because he petitioned the IG informing him that the CP collected N4 million bribe in the matter concerning Alaba traders.
"While the IG was investigating the matter, the CP ordered his men to arrest me and I was detained for four days before being arraigned at the court," he stated.
He averred that what the police had done to him was an abuse of his fundamental human rights.
When the matter came up yesterday at the court, counsel to Okolo in their final submission posited that the CP became a judge in his own case.
"He was the person accused of corruption practice, he was the person that investigated and charged me to court instead of allowing the IG to conclude their investigation," Okolo said.
He added that what Akpoyibo had done amounted to abuse of office and therefore,  the court should grant his prayers.
However, counsel to the respondents claimed in their submission that the police were doing their job by investigating the complaint and when it was concluded, it was discovered that it was a false allegation, adding that Okolo was properly charged to court as the law requires.
On the issue of being detained for four days, the counsel claimed that as a lawyer, he should have made adequate arrangement to bail himself and absolved the police from any culpability in his detention.
The battle between the CP and Okolo has been going on for almost three years when the Alaba International Market Traders hired Okolo as their counsel.
The lawyer accused the CP of taking sides in the market crises.
This led to the arrest of the leadership of the market by the police who charged them with armed robbery, rather than assault.
Since then, the lawyer had sent several petitions to the IG, and the Senate accusing the CP as a corrupt public officer. This has also led him into detention in the police cells.

—Cyriacus Izuekwe
Load more