Following the swearing in of 8 new judges for the FCT High Court yesterday, fourteen new Justices of the Court of Appeal were this morning sworn into office by the Chief Justice of Nigeria, Justice Aloysius Katsina-Alu.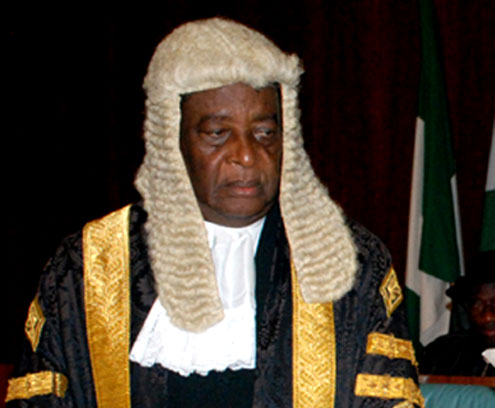 The new Justices of the Court of Appeal are:Â  Abubakar Alkali, Joseph Ikyegh, Tom Shaibu Yakubu, Joseph Tine Tur, Rita Nosakhare Pemu, Philomena Ekpe and Chinwe Iyizoba.
Others are Haruna Mohammed Tsammani, Samuel Oseji, Mohammed Danjuma, Ita George Mbaba, Akeju Isaiah Olufemi, Tunde Awotoye and Moore Adumein.
The CJN charged the newly appointed Justices to be deligent in their duties and contribute effectively in speedy dispensation of cases.
He also charged them to conduct their affairs in a transparent manner and to shun all forms of corruption.

—Nnamdi Felix / Abuja
Load more