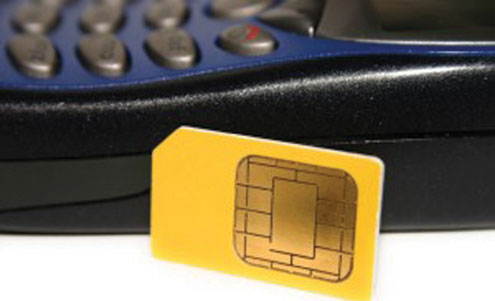 Consumers have decried the inadequate information on the ongoing Sim card registration across the country.
Some consumers who spoke with Consumers' Advocate said that since the registration exercise was announced in May this year, no telecommunication company in the country has deemed it fit to educate their subscribers where and when to go for the exercise.
Mrs. Biola Adenuga, a trader at the Alaba Market in Mile 2 area of Lagos State, said since the exercise started, she has been trying to find out where she could register her sim.
According to Adenuga who said she is on Zain Nigeria network, effort should have been made to properly communicate to subscribers, the designated places where the exercise is being conducted.
"I have heard about it and since that time, I have not heard anything again about whether it has started and how I can go about it. I am on Zain Nigeria network and I don't know whether they have started the registration or not. Please, help us to tell them to bring it to the market so that we can register here," she stated.
Michael Okoro, a spare parts dealer at the Ladipo Market, told Consumers' Advocate that he does not even know what the whole exercise is all about.
"Yes, I have heard about sim card registration but I really don't know what they want to do with it. A friend told me they want to use it to trace criminals but I don't know if it is true," he stated.
Another trader at the market, Prince Dan, however, said he has been able to register his MTN line, while he has also been trying to get information on where to register his Glo line.
According to Dan, he was able to register his MTN line when he came across officials of the company conducting the exercise at Ikeja.
Consumers' Advocate appeals to telecom companies to make the exercise less strenuous for their subscribers by taking the registration to strategic places across the country. This, we believe, will make the process fast and more convenient.
Load more