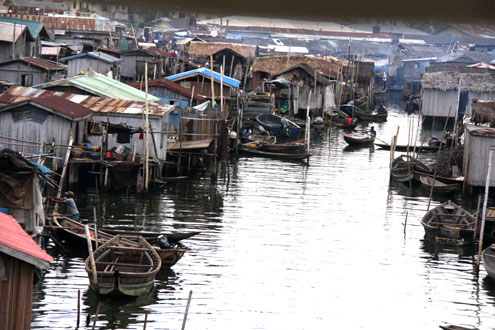 Between 30 and 70 per cent of urban dwellers in Nigeria live in unplanned or informal settlements also called slums, the country representative of UN-Habitat, Professor Johnson Falade, and Kabir M. Yari, Managing Director, Urban Development Bank of Nigeria (UDBN), have said.
They stated this at a recent conference on 'Sustainable Cities' organised by the New Economic Partnership on African Development (NEPAD), held in Abuja, the country's capital city.
Professor Falade cited overcrowding, poor structural defects and sanitation, lack of potable water supply and lack of security as features of such slums, while Yari said, "it is estimated that "about 30 – 70% of the urban population in Nigerian cities live in unplanned or informal settlements."
Prof. Falade further highlighted development challenges of rapid urbanisation without adequate city planning, to include: emergence of fast growth and ill equipped settlements characterised by factors including inefficient and uncoordinated urban governance, poor economic and resource base of cities, lack of community participation in urban development, poor urban land management, insecurity of tenure, juvenile delinquency and crime, and unsustainable development
Talking about sustainable development, he said, "it contains within it two key concepts: the concepts of 'needs', in particular the essential needs of the world's poor, to which overriding priority should be given; and the idea of limitations imposed by the state of technology and social organisation on the environment's ability to meet present and future needs."
However, Yari said it is estimated that over 60 per cent of the housing stock in low income countries and up to 85 per cent of newly produced housing is from the informal sector, pointing out that "governments are faced with four factors which are difficult to reconcile."
According to him, "the cheapest legal house or housing unit in the open market is too expensive for a large proportion of urban households and that governments are unable or unwilling to adopt a continuous process of land acquisition and deposition on a scale which matches the needs of households excluded from the formal market."
Yari also maintained that Nigerian cities are faced with acute housing shortage, adding that "it was estimated that between 3 and 4 million dwelling units of various types would be needed by the year 2000 and the number would increase to about 6 to 8 million in 2010," he said.
—Eromosele Ehomele
Load more