President Goodluck Ebele Jonathan has said that the Economic Community of West African States (ECOWAS) will welcome the support of the Community of Portuguese Speaking Countries (CPLP) for its ongoing efforts to achieve lasting peace and political stability in Guinea Bissau.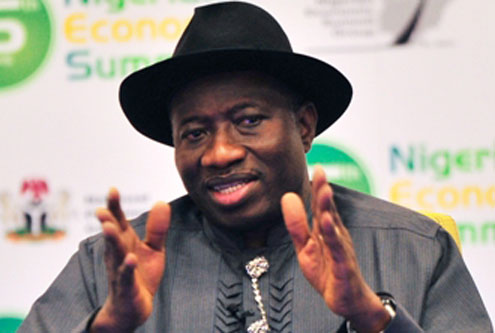 Speaking in his in Abuja, on Friday July 30, capacity as Chairman of the ECOWAS Authority of Heads of State and Government, President Jonathan told the Angolan Minister of External Relations, Mr. Jorge Rebelo Chicote, that he was pleased by the CPLP's willingness to work with Nigeria and ECOWAS to implement the planned reforms of Guinea Bissau's military and security apparatus in the shortest possible time.
The President also told Mr. Chicote who delivered a special message to him from President Eduardo Dos Santos of Angola, the current Chairperson of the CPLP, that it was important that all international efforts to address the situation in Guinea Bissau should be properly coordinated to quickly achieve the desired result.
Mr. Chicote had briefed President Jonathan on the CPLP's concern over the state of affairs in Guinea Bissau and its desire to cooperate with ECOWAS in resolving Guinea Bissau's political and security problems.
He said that the CPLP greatly appreciated the actions already initiated by Nigeria and ECOWAS towards restoring normalcy to Guinea Bissau, especially its plan to reform the country's armed forces.
Load more