INEC Chairman, Attahiru Jega, has said that it will not be possible for Nigerians living abroad to vote in the 2011 general elections.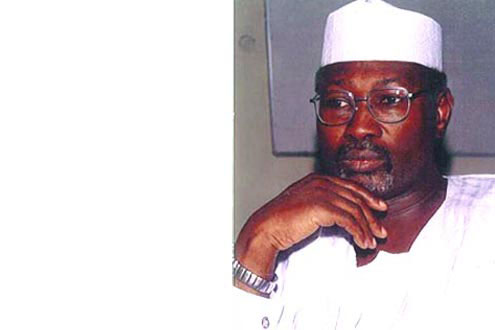 Jega made the observation on Tuesday in Abuja when he received a delegation of Nigerians in the Diaspora in his office.
He said it was not yet feasible to register Nigerians in the Diaspora during the new voter registration because of the task of registering a large size of eligible voters in Nigeria within the available short time.
Jega promised that the commission would continue to put in place strategies on how to extend the registration process to those in the Diaspora.
"INEC will engage in further discussions to explore the possibilities of ensuring that Nigerians in the Diaspora participate in future elections,'' he said.
Jega said no one would contest the relevance of Nigerians in the Diaspora, adding that their knowledge and expertise would be useful in the conduct of a truly free and fair election.
"The commission will do its best to realise your aspirations to participate, we will engage in further discourse on how it can be achieved effectively and positively," Jega added.
He urged them to continue to be good ambassadors of Nigeria and contribute their quota to the ongoing electoral reform process as the success of credible elections would be guaranteed if all Nigerians are committed to the process.
The delegation led by Mr. Alister Soyode, had earlier asked for the opportunity for them to cast their votes in the 2011 general elections.
Soyode said that out of the 20 million Nigerians in the Diaspora, no fewer than five million would be eligible to cast their votes if the opportunity was given them.
He urged INEC to extend the process of capturing those in the Diaspora in the commission's determination to compile a fresh voter register.
"It would be ideal to include the necessary ingredients and device means of registering Nigerians who are in the Diaspora to enable them to partake in the process of choosing their leaders,'' he said.
Soyode proposed the adoption of biometric data in their international passports for use in registering those in the Diaspora.
The News Agency of Nigeria (NAN) reports that the delegation comprised 22 Nigerians living in the U.S., Europe and Asia.
Load more