Lagos State Governor, Babatunde Raji Fashola (SAN), has continued to receive commendation for his commitment to the growth of sports in the country.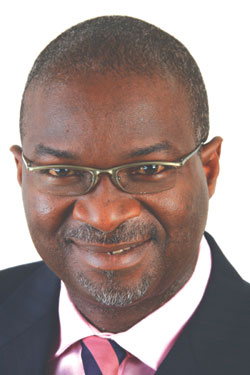 The commendation came when the Nigerian Army feted its all-conquering male Volleyball team of Nigerian Army School of Finance and Administration (NASFA), Apapa that excelled in the recently concluded Lagos State Tertiary Games 2010.
The event, which also coincided with the reception for graduating students in the HND programme, was addressed by the Commandant, who was represented by Col. Jakko, who presented a plaque to Dr. Niran Adeniji, an Executive Officer in the Grassroots Sports Development Office for delivery to the State Governor, Mr. Babatunde Raji Fashola (SAN) in appreciation of his efforts to build bridges between the civilians and the military.
On receiving the plaque, Dr. Niran Adeniji, who was represented the Senior Special Assistant to the Governor on Grassroots Sports Development, Prince 'Wale Oladunjoye thanked the military authority for sparing time to take part in sporting activities in spite of their tight schedules.
The volleyball team of the Nigerian Army School of Finance and Administration (NASFA) were a delight to watch in final of the event. They gold medal and prize money of N400, 000 at the 2010 Tertiary Games.
Lagos State Polytechnic won the weeklong tournament with 8 gold, 4 silver and 4 bronze medals. University of Lagos, UNILAG came second with 5 gold, 6 silver and 4 bronze medal. In the third position was Yaba College of Technology with 4 gold, 3 silver and 2 bronze medals. Fourth position went to Lagos State University, LASU with 1 gold, 2 silver and 9 bronze medals. In the fifth position was Adeniran Ogunsanya College of Education with 1 gold, 3 silver and 1 bronze medal. Sixth position went to Army School of Finance and Administration with 1 gold medal, while St. Augustine College of Education won 2 bronze medals to place seventh.
Load more