Nigerian novelist Wole Soyinka has lambasted public intellectuals for being complacent in the face of signs of dictatorship in Africa.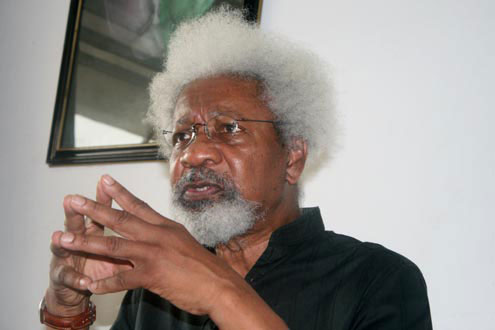 Speaking at the launch of his memoirs, You Must Set Forth At Dawn, in Johannesburg early this week, the literature laureate also encouraged the youth to influence the national agenda and wrest it from the politicians, but in the process avoid student arrogance.
He also encouraged students to take part in civil society initiatives to define and influence the direction of the national agenda.
"There is no time for complacency in the case of public intellectuals, even in a democracy. Often public intellectuals carefully and deliberately create conditions of silence.
"Instead, they must look for hidden hints of social malaise and bring them to the fore. In my case, the authorities have often said, what do you want? What is the matter with you because now you are free, no longer being harassed.
"But I have always responded that even if I am not being harassed anymore, but I know of other people who are. Some people even continue to be victims of extra-judicial executions, for example, police shooting people dead in the streets," he said in Newtown.
He also warned of octogenarians who want to cling onto power.
Professor Pitika Ntuli, who together with another South African author, Mandla Langa, formed part of the panelists, drew Soyinka to the raging debate of media reform legislation being contemplated by the South African government.
"I have heard about the debate, but I do not have all the facts. What I do not understand though is how the media could be a threat to democracy.
"From my own experience and understanding, governments often are the threat to democracy," he said.
You Must Set Forth At Dawn has been described as "a sweeping panorama of a life lived to the fullest" as narrated by Soyinka himself.
Load more