Ex Olympiad, Jeremiah Okorodudu, in this interview with ADEBOBOLA ALAWODE at the Brai Ayonote Boxing Gym, National Stadium, Surulere, Lagos, Nigeria expressed disappointment for not being honoured with a national award by President Goodluck Ebele Jonathan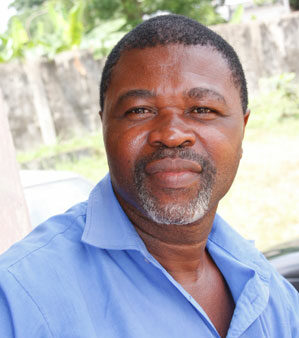 What has been happening to you?
Well, nothing much.
What are you doing here at the National Stadium?
I was a boxer and I still remain one. So there is nowhere else I can be if not where boxing is taking place.
Have you seen the ongoing renovation works at the Brai Ayonote Boxing Gym?
It is a good thing that the National Sports Commission, NSC, has come to the rescue of amateur boxers in the country. You know this gymnasium is the hub of amateur boxing in Nigeria.
With the level of work being done, what is the future of amateur boxing in the country?
The future of boxing in Nigeria is very bright. With the right attitude, facilities that can compare with those  in international gyms, I bet you the sky will be the stepping stone for Nigeria's amateur boxers.
How do you feel not being honoured with a national award?
I must confess that I'm really disappointed not being honoured by the President because I feel I deserve to receive a national award. I wonder why some people with questionable character were given national honours while people like me were not honoured.
What makes you feel, you deserve to be honoured?
During my hey days I represented this country in international competitions where I won laurels. I mean on many occasions I made Nigeria's national anthem to be played. What else do they want before I get the award?  I'm really pissed off with those at the helm of affairs for not doing enough to recognise people like me.
Load more