Indications are that the 2010 edition of annual celebration of the life and music of the late Afrobeat king, Fela Anikulapo-Kuti, will be the best ever if feelers from the organisers are anything to go by.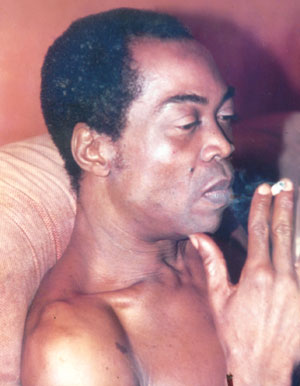 Tagged Felabration 2010: A celebration of the life, music and legacy of the late Afrobeat king, Fela, this year's edition will feature Africa's top musicians and a selection of the world's greatest orchestra, rendering popular songs of the music legend.
According to Yeni Kuti, stage dancer and daughter of the late Fela, "this year's edition of Felabration promises to be the best ever since the project started 10 years ago. It is a fuller package made up of carefully selected foreign and local artistes. Some of the foreign ones will be coming to Nigeria for the first time."
Yeni revealed that the 2010 edition will host two shows. "For the first time, Felabration will be leaving its traditional abode, New Afrika Shrine, for the Lagos Island. The idea behind the move is to allow Fela's lovers and enthusiasts living in that axis to enjoy themselves under a convivial atmosphere, close to home, while the second show and grand finale will be at the New Afrika Shrine, where our people can have their own fun," she explained.
Meanwhile, plans are in top gear to declare a week-long activities to mark the occasion. One of the highlights of the week is having the legend's songs played on the airwaves across the nation, while favourite music shop and hangouts will have special activities dedicated to the late Afrobeat king.
This year's event, which promises a series of compelling activities such as music shows, symposia, street carnival and talent show, has been planned to coincide with the nation's 50th Independence anniversary in October.
Speaking further on this, Yeni said the life and times of Fela "was a struggle to free the masses from the oppression of dictators and bad leadership. Even in death, his music still speaks. If the history of this nation is to be written, Fela's name will definitely be mentioned as one of those who fought gallantly. So, as we celebrate Nigeria, we also celebrate Fela and his music."
Felabration 2010 is coming on the heels of the success of the Broadway play, Fela! On Broadway, a new dance musical that tells the story of the Afrobeat legend, which has become a rave in the past few months in the United States of America.
On the last count, the play has won three awards with over 11 nominations.
Load more