A three-day football talent hunt organised by the Rivers State Government through its Social Rehabilitation Committee has commenced in Port Harcourt.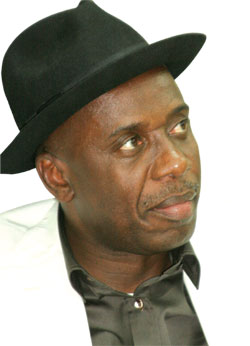 The exercise, which is holding at the Liberation Stadium Port Harcourt, has recorded over 1,500 youths participating in the first day, and it is expected to discover budding talents and expose them to local and international clubsides.
The programme consultant, Mr. John Fashanu, said the programme is a grassroots football talent hunt that is part of the government's efforts to develop the sports sector and in turn re-channel the youths' energies to productive ventures.
Fashanu said: "We are using this platform to bring footballers together. We have raw talents here in abundance. These boys will decide our future in competitive football."
He said successful players would be made to play both in local and International tournament, adding that beyond the display of good skills on the field, the talents to be selected must exhibit good character which is necessary for them to succeed.
Some of the youths participating in the programme said the programme serves as a great opportunity for them to realize their dream, remarking that most of them have skills but lack the sponsorship which the programme offers them.
"I belief I have the talent and I have come to show it to the world. My expectation is to be one of those that will be selected", one of the youths told our correspondent.
One of the officials of the Social Rehabilitation Committee,  Sampson Egop said the talent hunt was not restricted to only ex-militants but all the youths in the state, noting that the aim was to engage youths in the state into meaningful activities.
Egop said successful youths would be assisted to get club sides, pointing out that participants are expected to pay a token of N250 (Two hundred and fifty Naira) for admission as a sign of commitment into the programme.
—Okafor Ofiebor/Port Harcourt
Load more