Female members of the People's Democratic Party's Board of Trustees have congratulated the Minister of Petroleum Resources, Mrs Diezani Alison-Madueke, for what they described as "her good job in the ministry in ensuring that there is no fuel scarcity since she assumed office."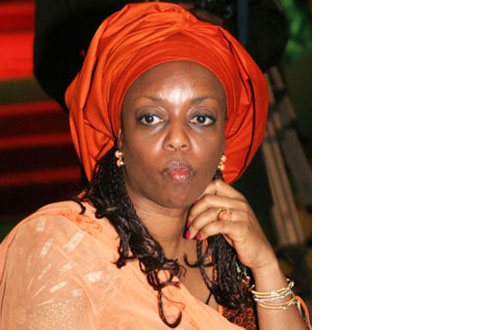 The women who paid a solidarity visit to the Minister over the weekend were led by Hajia Zainab A. Maina (MFR) who said they came to identify with her because she has made them proud with her sterling performance so far as the first woman to be appointed to head such a strategic ministry.
While assuring Alison-Madueke of their support and prayers, Hajia Maina also called on her to use her office to empower women to participate in the downstream sector of the oil and gas industry.
"If you look around, you will discover that very few women own petrol stations in the country. Out of every 100 petrol stations in the country, only one is owned by a woman. We want you to look into this and encourage women in this area," Hajia Maina said.
Alison-Madueke who said she was not aware that very few women own petrol stations in the country promised to look into the situation, adding: "I see no reason why women should not own petrol stations".
She said she was overwhelmed by the show of solidarity by the women leaders whom she described as "elder stateswomen", saying it was good for women to join ranks as they hold the key to many of the problems facing the nation.
Some of the other women in the delegation include former Speaker of the House of Representatives, Honourable Patricia Etteh, Honourable Patience Ogodo, Dr (Mrs) Christy Silas, Chief (Mrs) Aduke Maina, Hajia Rabi Moukhtar Mohammed and Hajia Hauwa Musa Kida.
Load more