A five-year old Nigerian, Dee Alli, has made history in the United Kingdom by being the first pupil to pass a General Certificate of Secondary Education, GCSE, Nigeria's equivalent of GCE, and scoring C in Mathematics.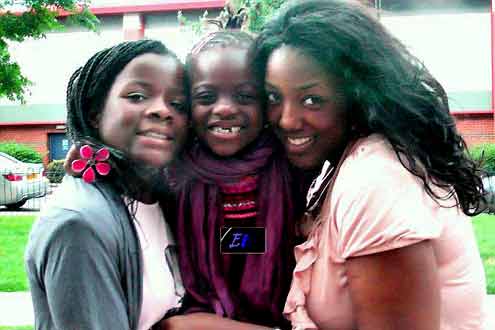 Dee lives with her parents, Joy and Rasheed Alli, in Southwark, South London.
She made a C in Mathematics and says she finds it easy.
Dee started attending Saturday evening classes with Excellence in Education in November. The charity group aims to help talented youngsters in inner cities.
"I find Maths very easy. I didn't know I was taking the exam. I thought it was a game. Maths is a big game with numbers. I am very surprised to be the youngest ever. I'm very proud of myself," Dee said.
Last year, Dee's brother, Jude, hit the headlines when he sat for Maths at GCSE and made a D. Then, he was six years old.
Meanwhile, another Nigerian, Chidera Ota, led the GCSE roll of honour with 15 As.
She has gained admission to study Chemistry, Physics, Biology, Maths and Further Maths at A-levels in King's School, Canterbury.
Presently, she also studies Latin twice a week during her lunch break.
Chidera, 16, attended Highstead Grammar School, Sittingbourne, Kent.
She scored As in English Literature and Language, Maths, Statistics, French, German, Latin, History, Sociology, Chemistry, Biology and Physics.
She also made an IT qualification worth three GCSEs.
Chidera lives with her Nigerian-born parents, Uchenna and Mercy, who are doctor and nurse respectively. She hopes to be a doctor.
"I stayed home a lot and put a lot of work into my GCSEs. I want to become a doctor. And I know it's very competitive. So, I need to do very well to get into medicine," Chidera said.
She added: "I want to go to a top university and I have already looked around Oxford and Cambridge. I think I will like to go to St. John's College at Cambridge."
Culled from Daily Mail
Load more