Olumide Oyedeji, who has played in the National Basketball Association, NBA, Asia; precisely China and South Korea, is now back in Europe where he will play in Italian league. He spoke with Wale Joseph after the closing ceremony of his pet project, Olumide Oyedeji Basketball Clinic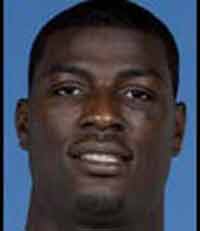 Congratulations on the successful conclusion of the 10th edition of Olumide Oyedeji Basketball Clinic. What is next after this clinic?
Thank you. I give God the glory. Well, the next on my agenda is that we are going to extend the scope of the clinic to more cities across the country from next year.
What is behind the organisation of this annual clinic?
The only motivation is from God, who is using me to help many talented youths of this country through this clinic. It is also my own way of giving back to the society that made me.
What is your view about Nigerian youths?
Nigeria is a blessed country when we are talking about talents. Nigerian kids are very talented. When you look around you will see many talented youths, not only in basketball but in other sports and even in entertainment. The talents are there, all they need is support and encouragement.
With what you have seen, what does the future holds for basketball in the country?
The future is very bright for the game of basketball in this country, but what the country lack is proper programme to build these talents.
This is where the issue of administration of the game comes to mind.

Nigeria has qualified for the next FIBA-Africa Nations Cup, what do you think about this development?
It's a welcome development and I must give kudos to the players that achieved it. They have done the country and themselves proud and I hope they will sustain the momentum.
Will you be ready to play for the country if you are invited?
Yes of course, I am always ready and will always be proud to wear the green and white shirt of Nigeria because I am a true Nigerian.
Since I don't have any other country except  Nigeria, I am always ready to play for the country whenever I am invited.
Load more