Serving Overseer of the Latter Rain Assembly and Convener of the Save Nigeria Group, SNG, Pastor Tunde Bakare, has said that all the politicians that have declared their interest to run for the presidency in 2011 are just wasting their time.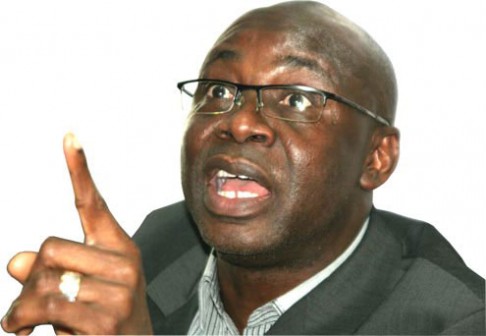 Speaking yesterday in Lagos during a sermon in his church, Bakare said the aspirants have nothing to offer the people.
He said another threshing season is around the corner for those who are aspiring to the presidential seat, adding that the aspirants are standing on banana peel that will ultimately floor them.
Bakare said what will happen to them will be akin to "political magun" and some of them will run into the market naked while others will run into the bush. He said all these will happen before December this year.
He described some of their aspirants "credible but not electable," adding that what is about to happen to them is "God's joker for 2011."
The fiery preacher, who had organised several rallies in Abuja and Lagos under the auspices of the Save Nigeria Group, had earlier in the year called on Nigerians to vote for General Ibrahim Badamasi Babangida, IBB, with stones.
IBB, General Muhammadu Buhari, Atiku Abubakar and a few others have openly declared their interest to contest next year's presidential election.
Load more