Most of the kids that took part in the just concluded Under 14 Lagos State Squash tourney have expressed displeasure over inadequate squash courts in the state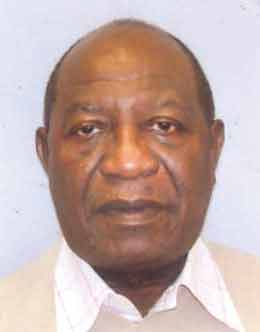 Some of the kids, who spoke to PM Sports at the final of the competition held at the Rowe Park, Lagos last weekend, said the only way the game can be promoted in the state is for the government to build squash courts in all the local councils in the state.
Temilola Adegoke, who emerged the champion of the tournament, said Lagos has no good squash court and this may discourage players from showing interest in the game.
"We need more squash courts if they want the game to compete with other sports in the state. We also want the government to fund the Lagos State Squash Association to enable them purchase good rackets for the players who want to take the game as a professional career," he said.
The first runner up in the championship, Lanre Pratt, also expressed sadness that despite the effort of the state to develop the sport at the grassroots, squash is still relegated to the background. He said Nigeria can only excel in the game of squash if there is enough support from the government.
"If care is not taken, Lagos will lose many players to other states in the forthcoming National Sports Festival which will hold in Rivers State early next year. We need government to renovate the squash court at Rowe Park to meet the international standard and build  more courts in the local councils so that the game will be  popular in the state," he said
Chairman, Lagos State Squash Racket Association, Edward Omotesho, also urged the government to upgrade the squash court so that the organisers will be able to organise tournament regularly.
—Sunday Akintoye
Load more