A member of the recently elected board of the Nigeria Football Federation, NFF, Felix Anyansi, has promised Nigerians that the board would change the football fortunes for good in the country.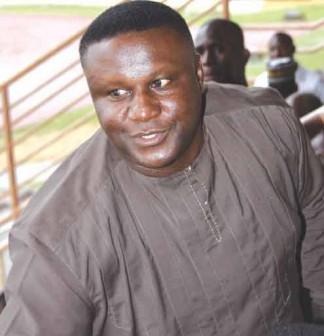 The chairman of Enyimba Football Club is among the newly elected board of the NFF and did not do much for our football that the board has unilaterally declared to work assiduously so that they can develop football in the country.
Anyansi, who spoke with sports journalists when he paid a solidarity visit to the camp of Heartland Football Club of Owerri, said they saw their election as a national call to duty and would not betray the confidence reposed in them.
The football administrator said it is high time they take football in the country to the next level, promising that by the time they get down to work, soccer fans would be marvelled at the changes that would be brought into the game.
He noted that his love, passion and desire to make positive changes in the game spurred him to contest the election, adding that he was happy that he was elected as a member of the new board.
"Nigerians should expect something new because the new board has all it takes to change the fortunes of football in Nigeria for good. We are aware of the challenges ahead of us but we are not losing sleep over these because we want football in Nigeria to develop to an enviable height. We would create an enabling working environment for all the national coaches ," he said.
Anyansi stated further that they are ready to work with the aggrieved parties and would welcome constructive criticisms.
"We want to work with those that are aggrieved. We expect them to work with us because we are all stakeholders and no man is an island. If they bring ideas and proposals on how to develop football in the country, we would welcome them with both hands, " he said.

—Adebobola Alawode
Load more