Fuji music icon, Alhaji Sikiru Ayinde Barrister, who was rumoured dead, has said he is alive.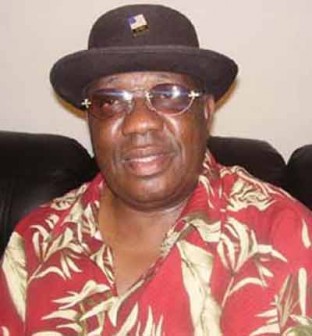 Speaking through his son, Olansile, the ailing musician said he had a very successful operation  and hopes to return to Nigeria soon.
Olansile said that his father is currently recuperating at Universital Clinic in Germany and  that he is in high spirits, adding, "daddy will return to Nigeria soon."
Corroborating his claim, Alhaji Lateef Alagbada, CEO, Lati Alagbada and Sons, Barrister's  recording company, said the fuji music star is not dead as claimed by some people, but he is in  Germany, where he went for an operation to correct a defect in his ribs which occurred after  the initial operation in a hospital in India.
Barrister, who was flown out of the country on Saturday, 21 August on doctor's advice, was  earlier admitted at Havana Hospital, Surulere, Lagos, South West Nigeria, after he returned  from India.
Meanwhile, his recording company has released the audio compact disc of his old live shows  including Tribute To I.K. Dairo, Up National and Okuku Day, among others.
Load more