Niger coach Harowna Doulla admits his team were outclassed following their 2-0 loss to South  Africa in a 2012 AFCON qualifier on Saturday.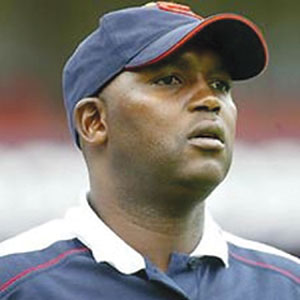 Bafana Bafana eased to victory at Nelspruit's Mbombela Stadium thanks to goals by Katlego  Mphela (12) and Bernard Parker (48).
And Doulla, who previously criticised Bafana's "poor defence", was full of praises for Pitso  Mosimane's men after the match.
"Bafana Bafana were too good for us. The intention from our side was to make sure that  Bafana don't score against us and we were hoping to surprise them but they were too good,"  said Doulla.
"I think playing in the World Cup did South Africa a lot of good and perhaps we  underestimated that. We struggled to put a team together, but South Africa are showing some  continuation."
Doulla further revealed his reasons for using a defensive 4-5-1 formation on the night.
"We wanted to make sure that the Bafana strikers were frustrated while we searched for a  surprise goal but the number 17 (Mphela) was a lot of trouble for us, because he is too fast  and strong on the ball," he said.
"The South African players are very skilful and you could see that we were outplayed in  midfield, because they are just skilful.
"I have to say that South Africa played well in this match and deserved to win. We tried  everything, like changing the tactics in the second half, but they were too good," Doulla  concluded.
Load more