Prince Hameed Olanrewaju Mohammed (Prince H.O.), one of the Nigeria's wrestlers who will  feature in the forthcoming BRF Wrestlemania 2010, is set to go on training tour of Germany  and South Africa.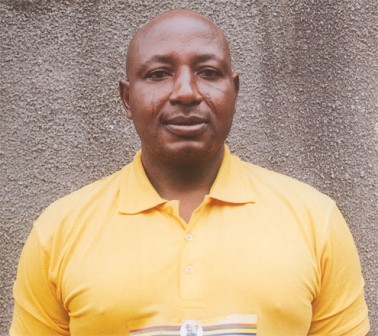 The intercontinental wrestling tournament, which will hold in Lagos, Nigeria, next month, is  being organised to honour Governor Babatunde Raji Fashola for his contribution to sports  development in the country.
Prince H.O. told P.M.Sports in a chat at the Teslim Balogun Stadium, Surulere, Lagos that he  will be going on tour of Berlin, Germany and Cape Town in South Africa as soon as his travel  documents are ready.
According to Prince H.O., who will be contesting for a cruiserweight title in the  championship, he needs to prepare hard for the competition, which will draw international  wrestlers from countries across Africa, Europe, America, Asia and Australia.
"I've been training on my own for sometime now and with a few weeks to the tournament, I  decided to go on a two-week training tour of Berlin and Cape Town. This becomes necessary in  order to expose myself to environments outside my country. It is my belief that this will  help my build up to the competition," said Prince H.O, who won the West African Light  Heavyweight belt and the Afro/Asian tourney in November 2002.
Meanwhile, P.M.Sports reliably gathered that foreign wrestlers coming for the BRF  Wrestlemania 2010 have chosen their camp site ahead of the tourney. Wrestlers from Congo  Brazaville, Congo DR  and Central Africa have chosen Cameroon, while those from Angola,  Zimbabwe and Libya have chosen Cape Town, South Africa.
Wrestlers from Australia will join their colleagues from Germany to camp in Berlin, while  Scotland, Spain, Belgium and England based wrestlers will camp in Liverpool before moving  down to Lagos for the tournament.
The Local Organising Committee, LOC, headed by Primate Charles Odugbesi, is working round  the clock to ensure that not only the tourney is successfully held, but the local and  foreign wrestlers enjoy themselves during the weeklong tournament.
"We'll leave nothing to chance to ensure that we organise a befitting tournament to honour  the sports loving Governor of Lagos State, Raji Fashola. We have inaugurated some sub  committees to take care of some aspects of the organisation of the tourney," said Hon.  Bankole, secretary of the LOC.
—Taiwo adelu
Load more