Former scribe of Nigeria Football Federation, NFF, Fanny Amun has hailed the decision of the Federal High Court, Lagos to annul the elections into the board of the FA.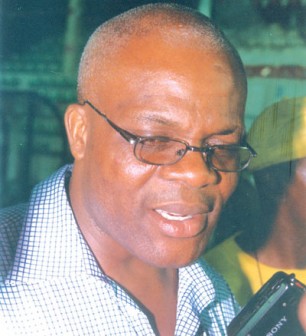 Justice Okon Abang yesterday ordered that all the winners of the elections conducted on 26 August should vacate their office because the polls were held despite a pending order of the court suspending the election.
Amun, who lost his presidential ambition in the FA to the Aminu Maigari who eventually won the election, told P.M.Sports that "the court's order can't come at a better time and I'm in support of the decision to cancel the NFF elections."
Amun believes that Nigeria is a sovereign nation and the court has absolute powers as a sovereign to adjudicate on such sensitive matters that affect the people of Nigeria.
On fears that FIFA may react negatively with the cancellation of the elections, Amun said: "Nigeria's law is supreme to anybody in the country just as the court in other countries, including Switzerland, where FIFA has its headquarters."
The former U-17 Golden Eaglets coach described the NFF elections  of the Maigari-led board as a sham because there an injunction stopping it from the court.
Meanwhile, Director General of National Sports Commission, NSC, Patrick Ekeji has said that the Sports Ministry is waiting to be served the court's order canceling the NFF's election.
"The ministry has not received the court's order. As soon as we get it, we'll understudy it for necessary action to comply. Don't forget that the present administration of President Jonathan Goodluck believes in the tenet of the rule of law. We will do the right thing to obey the law," said Ekeji.
Reacting to the decision of the court to annul the election, which he pulled out of due to an injunction, one of the presidential aspirants and former Green Eagles player, Chief Olusegun Odegbami, MON, said it was a triumph of justice, adding that it was the desperation of some people to get to the office at all costs that made them to deliberately disobey the order of a competent court of the country.
"I am delighted that the Federal High Court has nullified the election. I knew the election would be nullified, that was why I withdrew from it," said Odegbami, who vowed to take FIFA to the Court of Arbitration, which supported the illegality in Nigeria.
"I'm vindicated with the order of the court and I believe it is unfair for FIFA to allow the election to go on. The body should apologise to the government and people of Nigeria for disobeying the court's order," he said.

—Tunde Oyedele, Taiwo Adelu & Sunday Akintoye
Load more