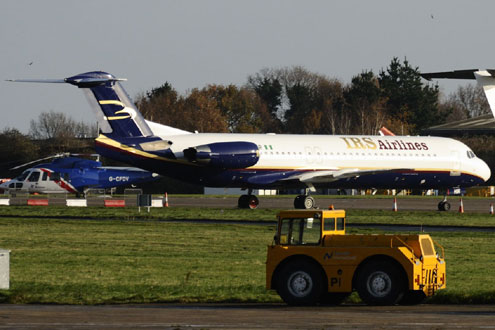 As part of Nigeria's 50th independence anniversary, IRS airline, yesterday, announced that  it is rewarding loyal passengers with 50 free tickets in a promo tagged "Passenger Fifty  Fifty".
The General Manager of the airline, Mr. Yemi Dada, who addressed journalists at the Murtala  Muhammed Airport Two (MMA2) in Ikeja, Lagos, South West Nigeria, said that winners will be  selected randomly among passengers who book online.
The promo will last between 10 September and 10 October 2010 and tickets won will be valid  for three months, Dada said.
However, only passengers with E-transact ATM cards will be able to book online as the  airline's website does not accept other ATM cards for now, he said.
Dada also announced that IRS airline, known for its long delays, is working towards a better  on-time departure time and correct the bad image.
He disclosed that IRS has five aircraft on its fleet and will increase the number in the  next months to meet its new expansion drive.

—Simon Ateba & Amoran Busayomi
Load more