A special call has gone to football academies in the country to emulate the youth football  development initiatives of Pepsi Football Academy (PFA).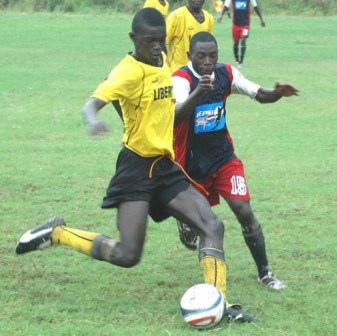 Ex-international and former Assistant Coach of the Super Eagles, Joe Erico, who made the  call at the weekend in Abeokuta said PFA has answers to the dwindling fortunes of the  Nigerian football.
The retired national goalkeeper who was in the ancient city of Abeokuta for the on-going  Pepsi 8-nation international U-17 Competition noted that Nigeria would reap a lot of  benefits from the competition as many budding soccer talents will be discovered at the  week-long event.
"This is the first time I will be watching an international tournament organised by Pepsi  Football Academy and I was so excited by the skills displayed by the teams so far. And I am  not just giving this assessment for the fun of it,  I am also involved in youth development.  I work for Aspire, Doha so I know the value of what PFA is doing.
"If others can take a cue from PFA, Nigerian football would soon get out of the woods," he  said.
Erico said the organisers of the Pepsi International competition were showing the right  attitude to youth football development, stressing that football authorities in the country  should ensure that their technical personnel come to observe the tournament in order to spot  new talents for the national teams.
"Pepsi is fulfilling its obligation as a good corporate body by organising this competition.  The ball is now in the court of our administrators. They need to send their technical staff  to come and see these young and fresh boys. That would really help our football grow as the  boys discovered would  want to   give their best, when given the opportunity to wear the  national colours" Eric noted.
Load more