Like in a commuter bus, passengers with Aero Contractors airline are now free to sit  anywhere they like when they board the aircraft, the airline announced in a statement  yesterday.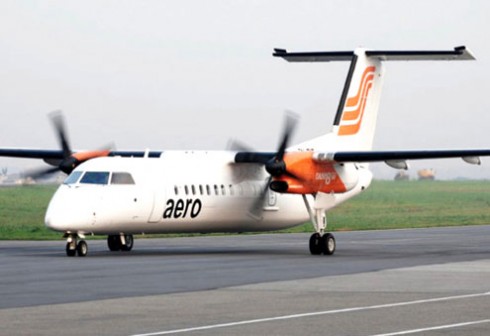 "Customers will no longer be restricted to a particular seat when checking in. They can now  decide to choose where they desire to sit once they boarded the plane," Mr. Robert Prophet,  Head of Commercial for Aero, said.
The free seating policy, Prophet said, aims at ensuring prompt departure and quicker  turnaround time.
" Aero is most delighted to introduce this new policy which will ensure prompt departure and  quicker turnaround time. This will ensure that the customer receives maximum value for the  fairest price paid. We are here to give the best quality service to our customers at an  affordable price.
"We ask our customers to be on the look out as Aero gears up for more innovative products  and services even as the year runs out".
Meanwhile, the airline has announced that infants who are under the age of two will now  travel free of charge on all domestic routes.
"Infants under the age of two will travel with an accompanying adult for no charge. This  provides our passengers the opportunity to travel to their destinations of choice with their  infants without having to worry about the cost of their tickets. Adult passengers must book  for the infants while making their own booking.
"With this exciting offer, we plan to leave a long lasting impression on the minds of our  customers as we continue to introduce more satisfying services with great value for money,"  Prophet said.
—Simon Ateba
Load more