Dr. Moses Iloh, the former National Publicity Secretary of the Christian Association of Nigeria, has described President Goodluck Jonathan as somebody who cannot fight corruption in Nigeria, and so his candidacy for the 2011 presidential elections should be rejected by Nigerians.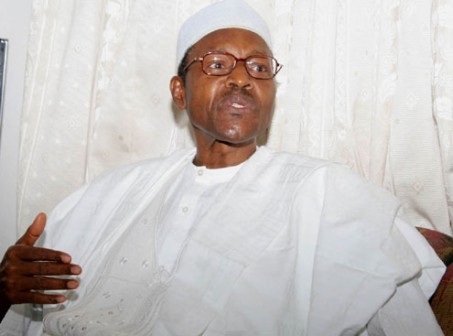 Rev. Iloh, who is a member of the National Olympic Committee (NOC) and three-time Chairman of the Nigeria Cycling Federation, at a press conference said: "I am saying it to you that he cannot fight corruption. Quote me loud and clear. I am looking for somebody who will fight corruption but he cannot.
"He can be president; anybody can be president of Nigeria but I am recommending to Nigerians somebody who can tame this monster. The country is in a mess. I don't think the present president can fight corruption."
While speaking about his support for Gen. Muhammadu Buhari (rtd), Iloh said: "I have tried to look at all the presidential candidates to find out which one has the courage to confront this monstrosity called fraud and corruption. The only one I found out and I am recommending him to Nigerians is Muhannadu Buhari.
"Nigeria is suffering from leukemia as a nation and has for decades been unconsciously dwindling in strength and health. The 2011 elections provide only one of two options.
"Records show up Gen. Muhammadu Buhari (rtd) as the most competent and suitable presidential candidate for Nigeria's desperate need. Nigerians should support him by showing up en masse to vote for him. His tribe, religion, state, region etc notwithstanding, he is the right candidate.
"It is the expectation of dejected, angry and desperate Nigerians that the coming elections will be the fairest since the one that elected Chief M.K.O. Abiola. We should not bluster the opportunity of using it to start a new journey and phase of life for a truly healthy, democratic and disciplined Nigeria.
Load more