As the Lagos State Boxing Hall Of Fame get set to host an international amateur boxing  championship, boxing lovers, coaches and administrators have expressed joy over the  championship, saying it would help expose amateur boxers in the country.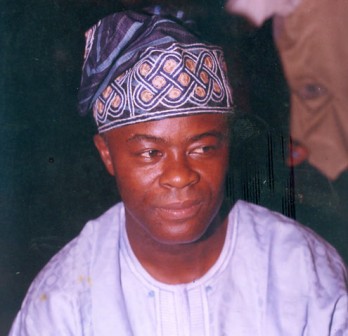 The event tagged: Lagos Boxing Hall of Fame's red carpet International Amateur Boxing  Shows which holds tomorrow at the Eko Hotel, promises to be explosive.
Boxing lovers, who spoke with P.M. Sports, said there is no better time for the event to  hold as it would give amateur boxers the chance to learn from their opponents, who came  from the Repton Boys Club, London.
First to speak was Coach Oluwafemi Sholanke of FESTAC Youth Boxing and Academy. The  heavyweight boxer turned coach said his club is also working on a similar programme but  praised the organisers of the event for their initiative.
He disclosed that the experience of the European boxers and coaches is what their  Nigerian counterparts should be looking forward to tap.
"The Lagos State Boxing Hall of Fame is worthy of commendation because the Nigerian  amateur boxers and coaches should see it as an avenue to tap experience from the  Europeans. Don't also forget that the Repton Boxing Club has been in existence since 1884  and have produced world class boxers. They also have a very good boxing tradition, which  their Nigerian counterparts should adopt," he said.
Boxing Promoter and Chairman of Miracle Beach Boxing Club, Oladele Pius, said experience  is what the boxers should be after. He argued that the organisers should be looking at  the possibility of having an exchange programme, where the boxers and coaches from  Nigeria will have the opportunity to go to London to learn the ropes. He noted that the  exchange would help amateur boxing develop in the country.
Pius said: "The arrival of the boxers from Repton Boys Club for Nigeria's independence  anniversary is a welcome development. If the Lagos State Boxing Hall of Fame and the  Lagos State Amateur Boxing Association can sustain the relationship, boxing would grow.  Boxing enjoyed huge followership in the past but now people are scared of going to see  fights, but with the coming of the international club, boxing lovers would be will'ing to  watch amateur boxing."
For National Lightweight Champion, Isaac Ekpo, the boxer is sad nothing of such happened  during his amateur days. He never had the opportunity to square up against Europeans. He,  therefore, admonished the amateur boxers, who have been selected to fight against the  boys from Repton to make use of the opportunity. To him, it is a lifetime opportunity and  if they fail to utilise it now, saying they may not have such again.
Another amateur boxer, Fatai Adeshina, who was not considered good enough for the event  advised his compatriots to be of good conduct and not see the event as a do or die  affair, but as an opportunity to show how good they are in the ring.
Adeshina said: "The event would go a long way in telling the world that Nigeria has good  boxers."
—Adebobola Alawode
Load more