Chief Coach of the Super Falcons of Nigeria, Uche Eucharia, has declared that her team  are not afraid of South Africa and other countries in their group.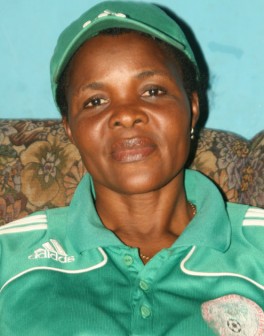 Nigeria were drawn with the Bayana Bayana of South Africa, Mali and Tanzania for the 7th  Africa Women's Championship.
Eucharia, who was among the dignitaries that witnessed the draws held at the Birchwood  Hotel, Ekurhuleni City, South Africa, told international  journalists that the Falcons  will not only qualify from the group but go on to win the tourney.
"I am excited with our group. I know that everybody will be looking forward to Nigeria's  match against the hosts, South Africa. It is going to be tough but my target is to win  the title we lost two years ago in Equatorial Guinea," she said.
Eucharia, who was a member of the Super Falcons that played at the  FIFA Women World Cup  in 1991 in China, said the team will embark on a training tour of Canada to play top  friendly matches before the tourney, which will be held from 31 October to 14 November at  the Sinaba Stadium in Daveyton and Makhulong Stadium in Tembisa, in the Ekurhuleni  Municipality of the Gauteng Province in South Africa.
Meanwhile former coach of the Falcons, Paul Hamilton told P.M.Sports early today that he  was pleased with the draws, adding that Nigeria will qualify from the group stage. He  said there is no team that can stop the Falcons. He also stated that Nigeria's match  against South Africa will be a game to watch.
"Nigeria has an easy group because there is no country that will give the team much  problem .Nigeria's match against South Africa will be a big challenge for the Falcons,"  he said.
—Sunday  Akintoye
Load more