A man, Joseph Adewoye, 54, has been charged to Ejigbo Magistrate's Court for allegedly  attempting to kill his barren wife, Olubukola to take her property.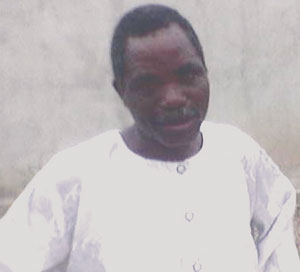 Joseph allegedly held Olubukola by the neck to strangle her because she was barren and  wanted to take her property.
The incident happened at Block 35, Flat 2, Jakande Estate, Ejigbo, Lagos, Nigeria where  they resided before the man allegedly abandoned her.
P.M.NEWS gathered that the couple had been in a running battle because the woman could  not bear a child for over 10 years they have been married.
It got to a stage, according to Olubukola, her husband, Joseph abandoned her and started  living in elsewhere while she remained in the flat because she was the person that bought  it.
On the day the incident happened, the embittered woman told P.M.NEWS that she was in the  house at about 11 a.m when he allegedly sneaked into the flat after leaving the place for  a year.
She said that he came to her and held her neck to strangle her, but she managed to raise  an alarm.
The neighbours had to come and rescue her before she went to the police station and  reported the incident.
However, the man denied the allegtion. He said he only went to the house to take away his  property but the woman did not allow him to do so.
He was arrested and after investigation, the police charged him to court for the alleged  offence.
The charge reads: "That you, the defendant, on the same date, time and place, did attempt  to strangle the victim and threatened to kill her."
The offence, the police said, was contrary to sections 86 and 351 of the Criminal Code  Cap 38 Vol. 2 Laws of Lagos State of Nigeria, 2004.
He pleaded not guilty to the charge and the magistrate, Mrs. S.O. Solebo, granted him  bail in the sum of N100,000 with one responsible surety.
The matter has been adjourned till 18 October, 2010 for trial.
—Cyriacus Izuekwe
Load more