Governor Sullivan Chime of Enugu State, South East Nigeria, yesterday shunned his  campaign office commissioning and endorsement rally put together by Sullivan Chime  Support Group-SSG.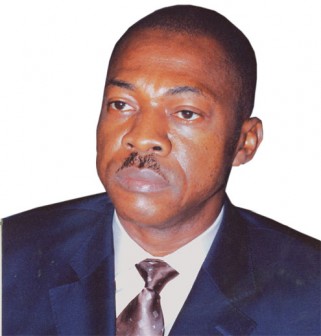 The event took place at Rangers Football Club Training Pitch, Liberty Centre Independence  Layout, Enugu.
All the 17 local government chairmen, state lawmakers, some members of House of  Representatives, senior government officials and support groups were kept waiting from 10  a.m. till about 4 p.m. when the event was forced to commence after endless wait for the  governor.
The governor did not give any reason of his absence.
In his brief speech, Chief Ikeje Asogwa, MD, Enugu State Housing Corporation and state  coordinator/chairman Board of Trustees of the group, stated that their motto is  "Consolidating the giant strides of the new Enugu State."
He urged all and sundry to join them in seeing that Governor Sullivan Chime is returned  for second term.
Work literally came to a halt in the state as politicians and all senior government  officials relocated to the campaign rally.
Against this backdrop, Deputy Governor Sunday Onyebuchi was immediately conscripted to  chair the occasion but he tactically declined to make any speech but later presided over  the commissioning ceremony.
Politicians were bewildered at the conduct of the governor and started leaving en masse  when Chime did not show.
A notable council chairman of Agbaja extraction in the state was first seen leaving in  annoyance followed by others.
However, Speaker of the State House of Assembly, Hon. Eugene Odoh, told the gathering  that the PDP caucus in the state has earlier endorsed Governor Chime for a second term  and that has been confirmed by the stakeholders.
"We have an unopposed sole candidate," he said.
He, however, attracted some rebukes from the crowd believed to be ardent supporters of  Deputy Senate President- Ike Ekweremadu when he described the latter as '"ordinary deputy  senate president."
But P.M.NEWS gathered that the governor is planning a bigger rally after he must have  submitted his nomination form already purchased.
At the rally ground, many described Governor Chime as a colourless politician.
—Jude Orji/Enugu
Load more