Lagos State Governor, Mr Babatunde Fashola (SAN) on Monday attended the special service for the opening of the 2010 /2011 Legal Year in Lagos State, commending the Judiciary for surmounting the many challenges in the course of nation building.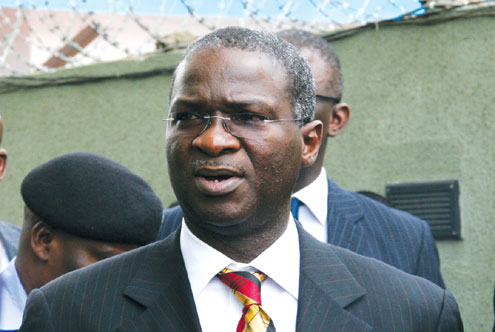 Governor Fashola who spoke at the Lagos Central Mosque added: "For me, we can only ask them to do more because there has been no cause for fear because the Judiciary has always stood up in times of oppression to protect the rich and the poor. They have been discharging their role as the last resort and bastion of safe haven when rights are trampled upon".
The Governor explained that it is very significant that the ceremony is taking place on the first working day of the week leading to the commemoration of the 50th Independence Anniversary of the nation.
He prayed that all those involved in the legal process starting from lawyers, Magistrates, Judges would find enormous wisdom from Allah's mercy to do what is right for all clients, the nation and the country.
"I also pray that those who judge us would be enormously blessed with wisdom and also find mercy in their heart as they dispense Justice amongst us", the Governor added.
The Lagos State helmsman reiterated that the special service is a way of submitting the Judiciary of the State to Allah, to pray for his representatives who are the Judges who adjudicate and judge us on his behalf.
In his sermon, Alhaji Shakirudeen AbdulGafar who gave a sermon on "Virtues of fairness in the administration of Justice" urged all officers and officials to always take cognizance of their actions and utterances.
He reminded that it is the way that they have been judging others that they shall also be judged by Almighty Allah, stressing that they must always ensure that each officer plays his own role judiciously with the fear of Allah.
Also present at the service which featured the offering of special prayers for the Governor and the State Government by the Chief Imam of Lagos State, Alhaji Garuba Akinola Ibrahim (OON) were the Chief Judge of Lagos State, Justice Inumidun Akande who was represented by Justice (Mrs) Toyin Oyekan- Abdullahi, Permanent Secretary in the Ministry of Justice, Mr Lawal Pedro (SAN), Alhaji Femi Okunnu, Mrs Fehintola Muri –Okunola and many Judges, magistrates and legal practitioners.
Load more