Amdst tight security, the former Deputy Governor of Oyo State during the one-year illegal  administration of Governor Adebayo Alao-Akala this afternoon declared his intention to  contest 2011 governorship poll.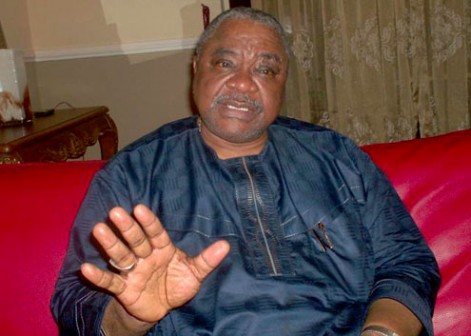 There was tension in Ibadan as there was a speculation that Alao-Akala made frantic  efforts to stop the event by attempting to use police to foil the declaration.
As at 7am, heavy security men comprising about 100 policemen and men of the State  Security Service, SSS, bombarded the Press Centre, Iyaganku, Ibadan, the venue for the  declaration.
The Divisional Police Officer, DPO Iyaganku Divisional Police station, Mr. T.F. Ogunmefun  led the policemen to the press centre.
Apart from the fact that policemen were stationed at strategic places in the city to  forestall crisis, the declaration slated for 9am did not start until 12 noon.
Gbolarunmi who admitted that the previous government in the state including the one he  served as a deputy governor failed the state, emphasized, "The previous administrations,  including the one in which I served briefly, failed to meet the expectations of the  people and most probably did not attain the minimum standard which they must have set for  themselves".
He said, "I stand here before you with all humanity and a sense of purpose to proclaim  the beginning of a collective mission, a shared resolve to take Oyo State out of the  gloom and murkiness that have characterized not just the body polity but it is total  representation in the last 10 years of democratic governance in Nigeria. The trajectory  followed is worrisome and the challenges we face as a people though quite daunting are  nevertheless not intractable. Our predicaments are manmade not natural".
Gbolarunmi condemned the government of Akala saying that he destroyed every strata of  life adding that the incumbent administration mismanaged the public funds.
If elected as  governor, he promised programmes that would make life better for the  citizens stressing that he would pay attention to education, provision of infrastructure  and improvement of the economy.
—By Gbenro Adesina/Ibadan
Load more