Come 15 October 2010, what is going to be the most popular ticket event in London O2 African Music Awards will hold at the London's Wembley Arena. And Nigeria's Genevieve Nnaji who is arguably the biggest actress in Africa and Simon Webbe from BLUE have been confirmed to host this year's awards show.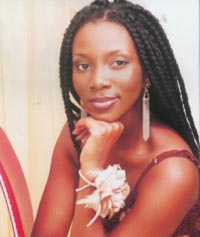 Speaking with excitement, Eric McKaiser, CEO and founder of the AMAs said "Genevieve has successfully managed to sell Africa to the rest of the world. There can be no doubt that she is one of the most famous African faces alive. Simon is our pride and a role model to many Africans and it is only fitting that we welcome such legends to host this year's awards."
Many people in the music industry believe that the AMAs in London are going to take the place that the Music of the Black Origin, MOBOs have left behind, having moved to Liverpool. With a whole host of other stars such as Akon, Tinchy Stryder, Jermaine Jackson, D'banj, Yvonne Chaka Chaka and many top celebrities appearing, the night promises to be spectacular and with more than 150million people worldwide watching the event, it is going to be the perfect honour for both Simon and Genevieve.
Load more