The Goodluck/Sambo Presidential Campaign Organisation has described the current search for consensus candidate among the four Northern presidential aspirants as being essentially driven by selfish motives.
The campaign group has also restated its faith in the ballot box as the only viable means through which Nigerians would determine who their next president would be.
Director of Media and Publicity of the organization, Mr. Sully Abu, derided the so-called consensus arrangement being pursued by some presidential aspirants in the Peoples Democratic Party (PDP), saying it was a gang up that would fail.
According to him, the arrangement being pursued by General Ibrahim Babangida, General Aliyu Gusau, Alhaji Atiku Abubakar and Governor Bukola Saraki would fail because it was not based on any principle or programme.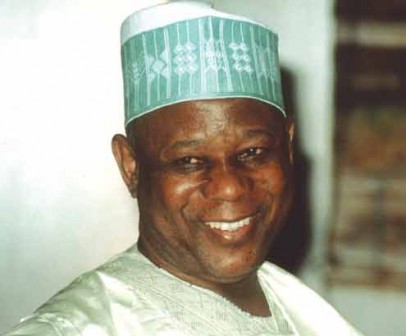 Neither, he said, was it in the interest of the Nigerian people "who have seen such gang-ups in the past come to nothing in spite of the unnecessary dust raised."
Said he, "The consensus arrangement being pursued is based on sheer opportunism and driven by an undemocratic and illiberal spirit.
"That is why they have continued to be at pains to explain that they are at work, irrevocably committed to the success of the arrangement.
"They have continued feverishly with their individual campaigns while they continue to protest their commitment to subsume their individual, galloping ambitions. Who is deceived?"
He added: "The consensus of Nigerians is that the ballot box will determine the next president of the country.
"Based on their conviction as to who best represents their hope for fundamental change against the disastrous policies and politics of the men of yesterday, Nigerians are by overwhelming evidence rooting for the Goodluck/Sambo ticket.
"This is what is making our opponents desperate, so desperate indeed as to contemplate a gang up of people who are otherwise very strange bedfellows."
Copyright protected by Digiprove © 2010 P.M.News
Load more