Vice President of Nigeria Tennis Federation, NTF, Yemi Owoseni, says Nigerian players disappointed the body with their woeful performance at the just concluded 10th Governor's Cup Lagos Championship.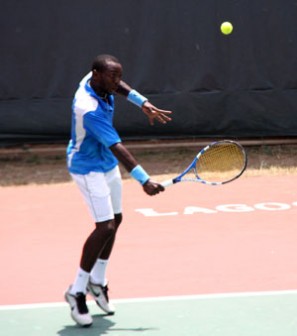 Owoseni said Nigerian players were well motivated for this year's tourney.
According to Owoseni, a few weeks to the championship, some members of the federation took it upon themselves to sponsor the camping of some of them at four different locations in the country.
"We camped some Nigerian players at four centres across the country. I took some players to Ekiti State, while other members did the same in Port Harcourt and Kaduna. Unfortunately, the players didn't perform well. I think the players are not serious with their career at all," said Owoseni.
The NTF chieftain said the players should share in the blame for their poor run in the championship over the years.
"Some of the players made money in the few competitions that are staged in the country yearly. But they usually fail to plough back such money to better their careers. The players are expected to travel to some nieghbouring countries where ITF approved tournaments are played.
"This will go a long way in helping their career instead of waiting for help that won't come easily," the official counseled the players.
Owoseni also faulted the government, which gives too much attention to football at te expense of other sports in Nigeria.
He said: "If the government could share with other sports what it spends on football in a year, it would be better for all.
"I think government needs to do something to arrest the downward trend of sports in the country before it is too late."
Copyright protected by Digiprove © 2010 P.M.News
Load more