For refusing to quit his four-bedroom apartment in Egbeda, Lagos, South West  Nigeria, after refusing to pay his rent increment, a tenant has been battered by his  estate agent.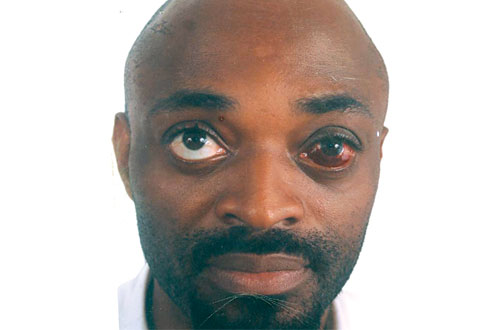 The tenant, Enoh Tony, who resides at 6, Gbenle Street, Egbeda, Lagos was battered  in his right eye allegedly with an iron rod.
The matter was reported to the police at Idimu and the suspect, Joseph Sodipe, was  arrested and charged before the Ejigbo Magistrate's Court, Lagos for assault.
The magistrate ordered that he should be remanded in prison custody when he could  not meet the conditions attached to his bail.
The matter has been adjourned till 29 November for trial.
Narrating how he was attacked, the tenant who disclosed that he had been living in  the apartment for the past three years accused his landlord of incessant increase in  rent.
"I have been staying in the four bedroom flat for the past three years. The accused  is an in-law to the owner of the house who has travelled abroad. When I moved in, I  was paying N180,000. Later, the rent was increased to N200,000 and increased to  N250,000 this year. I told the landlord that I will not be able to pay the new  increase and he gave me a quit notice.
"On the day of the incident, I accompanied my mother-in-law who was going to Mile 2  to the bus stop around 5.45 a.m and the accused came out and attacked me without  doing anything. My mother-in-law tried to stop him but he hit me in my eyes with an  iron.
"Before we got to the police station, he had gone to Idimu station to lie against us  but the policemen were shocked when they saw my eyes," he stated.
—Oluwole Adeboye
Copyright protected by Digiprove © 2010 P.M.News
Load more