The four Northern aspirants to Nigeria's presidency will not honour President  Goodluck Jonathan's invitation to a parley in Abuja today, P.M.News learnt this  morning.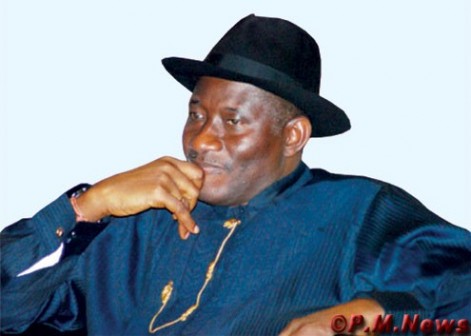 According to sources close to the campaign secretariat of the four aspirants—Ibrahim  Babaginda, Atiku Abubakar, Aliyu Muhammed Gusau and Bukola Saraki, the quartet are  sending separate letters to the President on why they would not be able to make the  meeting.
One of the reasons they are declining the invitation for now is because the Mallam  Adamu Ciroma panel saddled with the task of picking a consensus candidate for the  Northern Zone, is scheduled to unveil its choice tomorrow, formally. The chosen  candidate will slug it out with President Jonathan at the PDP primary elections, a  date for which has not been announced.
"The timing of the invitation is not proper,'' a campaign chief for one of the  aspirants told P.M.News this morning.
Besides, P.M.News gathered that the panel has summoned all the four aspirants for  another round of discussions today. The panel will meet each aspirant separately.
It was not clear whether the panel will use today's meeting to brief each aspirant  about the decision it will announce Tuesday.
The meeting is a follow up to Sunday's meetings with all the aspirants, where they  were questioned about their programmes for the nation. They were also asked to sign  an undertaking to accept the verdict of the body and work with the chosen candidate.
The nine-man panel is scheduled to round up its assignment today and announce the  chosen candidate at an elaborate ceremony Tuesday.
Members of the panel were said to have criss-crossed the nation's geo-political  zones, to find out who of the four aspirants—Ibrahim Babaginda, Atiku Abubakar,  Aliyu Muhammed Gusau and Bukola Saraki—is most acceptable and electable.
The committee, which comprised Adamu Ciroma, David Jemibewon, Audu Ogbeh, Mohammed  Dikko, Yussuf Shaba Lafiagi, Ricky Tarfa, Iyorchia Ayu, Magaji Dambatta Mohammed,  Anka Bello, Kirfi Sule Lamido, Babangida Aliyu and Danjuma Goje, has kept its  findings secret, but speculations are rife that the panel may not be favourably  disposed to Babangida and Abubakar, because of their antecedents. According to  sources, the decision is being zeroed in on either Gusau or Saraki.
Copyright protected by Digiprove © 2010 P.M.News
Load more