It has been uncovered that names of dead civil servants and retirees under the  employ of the Lagos State Government, South West Nigeria are still on the payroll of  government long after they have been confirmed dead or retired.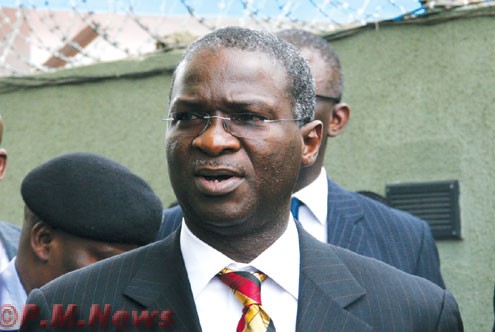 Also on the payroll are some officers who have left the civil service through  resignation, withdrawal of service, abscondment and dismissal.   Salaries are still  being paid to them as their names are still on the oracle database of the state  government.
To correct this anomaly, the Governor Babatunde Fashola administration has ordered a  monthly staff audit of all workers in order to remove ghost workers and stop payment  of salaries to some unscrupulous civil servants using the names of dead staff and  retirees to enrich themselves.
Every ministry, agency, parastatal and other affiliated government bodies are now to  carry out compulsory monthly staff audit before salaries are paid to staff, while  Permanent Secretaries and Heads of Departments would now be held responsible for  such crooked act.
A circular from the Public Service Office, PSO has gone to all ministries, agencies  and others on this issue and officrs directed to comply with it promptly.
According to the circular, with ref. number Cir/HOS/10/Vol.1/103, "it has been  observed that some officers who had exited the service through retirement,  resignation, withdrawal of service, abscondment, dismissal and death are still on  the oracle data base of the state government.
"This is worrisome as it questions the validity of the staff audit exercise carried  out on bi-annual basis to cleanse the system.  It is in view of the above that all  ministries, agencies, departments are hereby enjoined to carry out monthly  verification exercise of their staff until further notice."
The circular added: "Permanent Secretaries and Heads of Agencies of government will  henceforth be held responsible for not deleting from their payroll the names of  staff that had exited from the service."
The circular was signed by the Permanent Secretary, PSO, Mr. Lateef Abari.
Last month, the Committee on Wage Determination and Pay Policy for Civil Servants  set up by the governor had recommended the audit of all staff within the civil  service to ascertain the actual number of staff money should be paid to.
Before the end of this week, all professional drivers within the civil service are  to appear physically for verification.
P.M.NEWS gathered that this will be used to ascertain the number of drivers still  working with the state government.
—Kazeem Ugbodaga
Copyright protected by Digiprove © 2010 P.M.News
Load more