The Nigeria Football Federation, NFF, has assured teeming football lovers in the  country that it will take a decision on the leadership issue of the Nigeria Premier  League without fear or favour.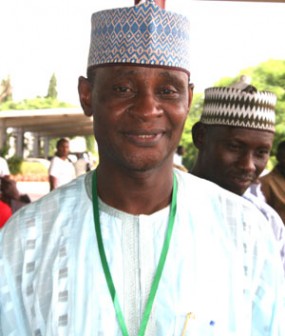 Speaking in Abuja, NFF President Aminu Maigari stated: "I have no special interest  in this matter other than the interest of Nigerian football, and I can assure you  that other members of the NFF Executive Committee also have no special interest  whatsoever, aside from the interest of what is best for the Nigerian game.
"The Executive Committee of the NFF will meet very soon to resolve this matter and I  believe everyone will appreciate whatever decision we arrive at.
"We know the passion that our people have for the game in general and the domestic  league in particular. At the Nigeria Football Federation, we are also conscious of  the importance of the Nigeria Premier League to our programmes", said Maigari.
There has been an endless tussle over the NPL Chairmanship seat with former  international striker Davidson Owumi locked in a tango with former Chairman of  Bayelsa United FC, Victor Rumson Baribote.
Months ago, the NFF set up an arbitration panel headed by Justice Ibidapo-Obe, with  the disputants also contrbuting one arbitrator each. The NFF Executive Committee is  expected to take a decision on the crisis at its next meeting.
Copyright protected by Digiprove © 2010 P.M.News
Load more