Professor Pat Okedinachi Utomi, Chairman of the Social Democratic Mega Party and a  presidential hopeful has lent a voice to the joint call of the US and the European  Union for better accountability for what remains of the oil and gas resources of the  nation.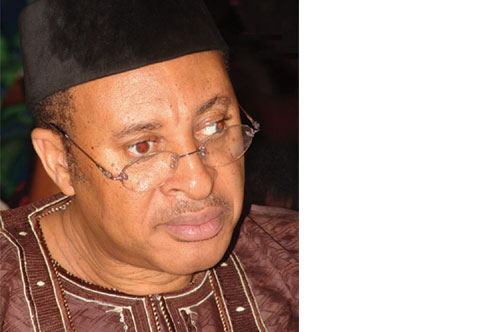 In a statement  from his office at the weekend, Utomi said the government owed  Nigerians a duty to make the best of the depleting resource that is still  the  mainstay of the nation's economy.
The Nigerian situation had  recently come up on the agenda of the US-EU Energy  Council Ministerial Meeting which held in Lisbon, Portugal. There, respondents,  including the US Secretary of State, Mrs. Hillary Clinton; Deputy Secretary, US  Department of Energy, Mr. Daniel Poneman; EU High Representative, Catherine Ashton;  and Energy Minister, Freya Van den Bossche, expressed exasperation at the authority  in Nigeria over the continued insulation of a large section of the Nigerian society  from the benefits derived from the country's  natural resources.
They argued that authority should do more to transform the national economy with the  proceeds from oil and gas,  especially the comatose power sector "to enhance access  to electricity for Nigeria's citizens."
The communiqué from the meeting read in part: "We directed the Energy Security  Working Group to… encourage the Nigerian government to use its oil and gas resources  to promote economic development to the long-term benefit of the nation."
Utomi highlighted the urgency with which government ought to address the issue.  Pointing to the recent report of the Department of Petroleum Resources that the  nation's hydrobarbon deposit would be totally depleted in the next 25 years at the  rate of present depletion, he said government needs to make the best use of what  remains of this gift of nature to transform the national economy.
Prof. Utomi had at a different forum recommended to the federal authority that  instead of lumping the total proceeds from the oil and gas into a Federation Account  for total disposal to all sectors of government, a Stabilisation Account as well as  a "Future Fund" should be established.
He recommended that the Federation Account should attract not more than 40 percent  from the oil income that would be available for disposal to the federal government,  the states as well as the third tier of government at the local level.
Copyright protected by Digiprove © 2010 P.M.News
Load more