The man behind the election of President Barack Obama as the first black president  of the United State of America, USA, Mr. David Plouffe, yesterday narrated how he  achieved the feat at a seminar held at the New Expo Hall, Eko Hotel, Victoria Island  Lagos, South-West Nigeria.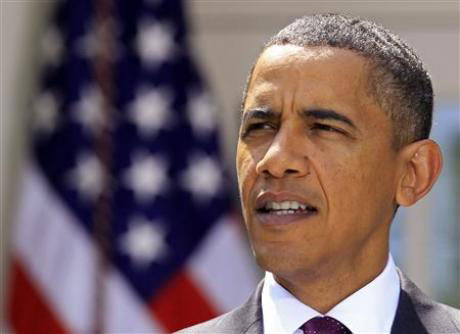 Plouffe, Obama's Campaign Manager during the election, told a large crowd consisting  of politicians, business professionals and educationists, that he deployed  technology to achieve the feat.
He noted that President Obama was a difficult candidate to sell to the US electorate  because he was relatively unknown to them and comes outside the usual political  block.
Mr. Plouffe said his key strategy was to use the internet to create a personal  relationship between US citizens and President Obama. "Our key strategy was to use  the internet. We started selling him and what he represents to a small group of  people through the internet. As they accepted him, we made them to get more people  to support his campaign and gradually more and more people who were already tired of  the American system began to support us," he stated.
The strategy did not stop there as Plouffe said his campaign team had to sustain the  support it got from people on the internet by ensuring a functional website that  enables President Obama to interact with them.
"We had to build the relationship. First, we ensured a very functional and  interactive website where all the data base of our supporters are stored. We  provided answers to their probing questions and made sure they were the first to  know about any development within the campaign. We also built in video clips that  allows President Obama to speak to his supporters. This was vital to us because we  know that that the American people are impatient and we could lose their support if  they can not readily get answers on whatever they want to know about Obama," he  added
Plouffe disclosed that most of the campaign money raised for the election was also  done using the internet and supporters' mobile phones.  "Three quarter of a billion  dollars raised by the Obama campaign was received through the internet and mobile  phones. We got people to support the campaign by donating money online. The outcome  was tremendous. People donated through their phones and we got the money in just a  second," he narrated
Extolling the impact of the internet and mobile technology and how it helped in  securing victory for Obama, Plouffe said Nigerian businessmen and politicians can  employ the same strategy to get the kind of historic result he got.
He said: "I think Nigerian businessmen and politicians can employ the same strategy  we use. More people now have access to the internet and mobile phones are becoming  cheaper. This is an asset that you can use to your advantage. Whoever wants to  secure the patronage and support of people in this growing technological century  must be up to date with technology and this I think is the key to victory in your  coming elections."

—Henry Ojelu
Copyright protected by Digiprove © 2010 P.M.News
Load more