Nothwithstaning the unpleasant experience Toyota Corporation faced that led to the recall of millions of its various ranges, Toyota Nigeria Limited still recorded a total sale of 15,000 units this year, and is set to sell not less than 17,000 units of vehicles before the end of 2011.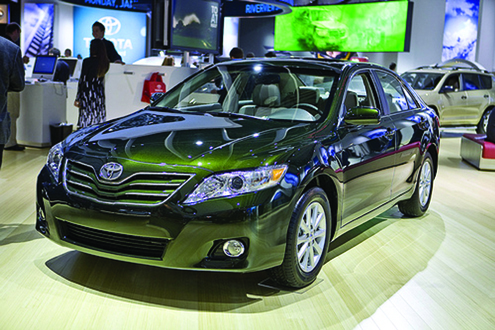 Speaking with auto correspondents recently, the Managing Director of Toyota Nigeria Limited (TNL) Mr Chandra Thampy,  said it sold about 15,000 units this year  out of the projected market size of about 40,000 units
Out of the 15,000 units, Thampy said 63 per cent were from commercial vehicles, while passenger vehicles recorded only 37 per cent. Besides, he said, the unwillingness of financial institutions to give credit facility also contributed to the downward trend in business activities in the country.
While speaking on the recall exercise experienced by Toyota Motor Corporation (TMC), the TNL boss said, though it was a critical period for Toyota worldwide, he noted that, it is however of importance that the problem has been laid to rest globally.
He said, "We are happy that there was no single case of recall in Nigeria. That is a great relief although it put us through difficult days, happy days are however here again," he said.
Speaking on the projection for 2011, Thampey said the company hopes to do about 17000 units of the estimated market size of 58,000 units, adding that they expect economic activities to go up again due to the new government that would be in place.
Copyright protected by Digiprove © 2010 P.M.News