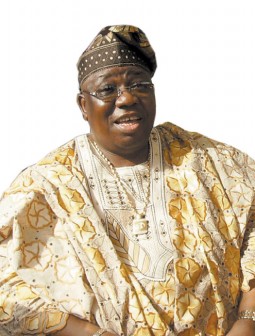 Two top Nigerian marketers, Gbenga Adewusi of Bayowa International Films and Records and Alhaji Lati Alagbada of Lati Alagbada and Sons are currently at  loggerheads over who is to release two videos of the late fuji music legend, Sikiru Ayinde Barrister.
P.M.Entertainment learnt that the release of the work annoyed Alagbada who vowed to battle Bayowa at all costs because, according to him, Bayowa infringed on  his right as he is Barrister's sole marketer.
Alagbada told P.M. Entertainment during a chat that he will instruct Barrister's lawyer to institute a legal action against Bayowa.
Investigations revealed that what would have degenerated to an open confrontation between the duo at the Murtala Muhammed International Airport when  Barrister's corpse arrived the country was nipped in the bud by PMAN President, Admiral Dele Abiodun and others, who were there.
P.M. Entertainment gathered that a cameraman attached to the Lagos Television was almost embarrassed by Alagbada while he was filming the arrival of the  corpse of Barrister. Alagbada taught he was working for Bayowa in disguise.
Speaking on the issue, Gbenga Adewusi said he did not want to exchange words with anybody "because the job is my personal project with the fuji legend which  is a documentary with Alhaji Agba and the show tagged Legend and Sons. It is neither an album nor a video of  Barrister's album."

Load more