The  Action Congress of Nigeria (ACN) has announced that it will flag off its electioneering campaign for April's polls with a Colloquium in Abuja on Wednesday, at This Day Dome on 16th February, to unveil the party's manifesto and agenda for Nigeria.
In a statement issued in Lagos on Sunday by its National Publicity Secretary, Alhaji Lai Mohammed, the party said the decision to flag off the campaign with a Colloquium, instead of the usual jamboree, is an indication that the party will make its campaign issues-based and ensure that all hands are on deck for the rapid transformation of Nigeria and ensure it is voted into power at the centre.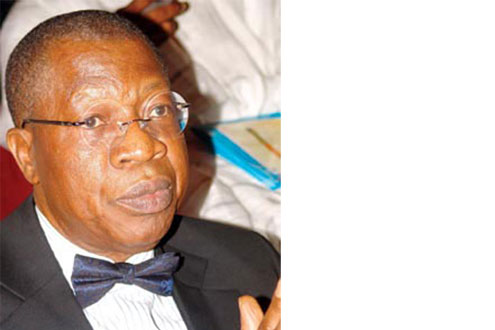 It said the Colloquium would make it possible for Nigerians from all walks of life to make their inputs into the party manifesto and agenda.
"These manifesto and agenda encompass our contract with Nigerians. Therefore we intend to use the Colloquium not only to present our programme to make Nigeria a proud member of the comity of nations, but also to ensure that Nigerians own the programme," it said.
Explaining the format, ACN said Chief Audu Ogbe will flag off the session with a brief overview of the party's manifesto, after which speakers will take on each topic to provoke a debate – through discussions – that will at the end enrich the issues.
It listed the topics to be discussed at the Colloquium as including Issues of Governance;Human Rights, and Youth Empowerment; Energy Availability: A Condition For Sustainable Development; Managing a Democratic Government: Perspective of a Labour Leader; The Challenges of Political Parties: Regulatory functions of INEC and the Electoral Act 2010, as well as Water and Sanitation: Imperatives for National Development.
"All the state governors elected under the platform of our party, other key leaders of the party and ordinary Nigerians will be involved in the Colloquium, which will be transmitted live on AIT for the sake of Nigerians who may not be present in Abuja. We also intend to repeat the broadcast on other television stations for maximum coverage," ACN said.
The party said the need for national development is so compelling and urgent that any political party worth its salt must break from the business-as-usual style of doing things in the past and adopt a more result-oriented approach to issues.
Copyright protected by Digiprove © 2011 P.M.News